Tegucigalpa
From Eco Friendly Travels
Eco-friendly travel guide to Tegucigalpa advises how to be a responsible tourist. Learn how to explore the attractions in a sustainable way and how to respect the local people and culture. Make your trip green by supporting locally owned hotels, organic restaurants and other businesses. Read more on how to protect the environment by making conscientious choices and how to travel green in Tegucigalpa, Honduras.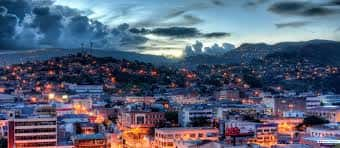 Exploring by bicycle: 4 / 5
Public transportation: 3.5 / 5
Outdoor activities: 4 / 5
Locals' English level: 3.5 / 5
Accommodation: US$13 - $50
Budget per day: US$15 - $30
Responsible Travel
Tegucigalpa, the capital and largest city of Honduras. It is the nation's political and administrative center. The city, a 400 year-old mining center, has a depth. It has a plethora of interesting, if decaying, old colonial buildings, and many old stone streets winding intriguingly up steep hills to hidden parks, stone steps, and old houses.
To play your part as a responsible tourist,
You can book an eco-friendly hotel or resort at a very reasonable price as there are plenty of green hotels.
Buy souvenirs from the local markets rather than going to the shopping malls where they sell internationally branded things.
The city, like in most other places in Honduras, offers a wide variety of cuisine of taste from not only Honduras but also from Asia, India, the Middle East, and other countries. To get the authentic taste of the local food, you must try the local food. It will help in their business too.
Whether you are a local or a tourist to get to know the area even better while on foot or cycle with the local guides or the multiple tours conducted by the hotel you are staying in or you can book such tours on online sites, such as tripadvisor.in, www.travelocity.com. Not using a car or a bus will reduce your carbon footprint.
Air Quality and Pollution
Air quality in Tegucigalpa is considered unsafe, and air pollution poses a high risk to a certain group of people, such as people with lung disease, kids. A quick sweep over the Tegucigalpa air pollution: Real-time Air Quality Index (AQI):
PM10AQI - 59
PM2.5AQI - 36
Respect the Culture
A city with 400 years of history, has a mixed culture. The beautiful baroque architecture dating back to the 1700s is a good mark of this transition. Spanish and English are the main languages here but locals are friendly and eager to understand other dialects and languages as well. Many Chinese and Arabs have immigrated to Tegucigalpa creating more language and diversity. Honduras has several distinct ethnic groups of which 90% are mestizo (mixed Amerindian and European), 7% Amerindian, 2% black, and 1% white, but the majority of the population is mestizo who is predominantly Catholic. They are involved in agriculture, mainly sugar production, fishing, and business.
If you want to visit Tegucigalpa, make sure to learn the basic greetings in Spanish. Though they normally are very open minded people, but knowing their language a little bit means they would think you are interested in their culture.
Top 10 Places to Visit
Parque Nacional La Tigra - La Tigra National Park, was the first national park in Honduras. It was established on 1 January 1980 and covers an area of 238.21 square kilometers. In addition to its natural environment and history, the La Tigra Mountain with its cloud forest tropical vegetation also provides more than 30% of the necessities of the capital city, Tegucigalpa, and 100% of the bordering communities and has been protected since the early 1920s, evidence of this is the weirs of Jutiapa. It is a cloud forest with an area of 328 km2 (127 sq mi), located 25 km (16 mi) from Tegucigalpa. When it comes to flora and fauna of this park, it is the home of approximately 3 species of amphibians, 13 species of reptiles (2 rare and 2 venomous), over 200 species of birds (migratory and resident) distributed in 39 families, and 13 orders and 31 species of mammals, 6 of which are endangered, 2 threatened and 2 are considered rare. Bromeliads, ferns, moss, fungi, and the giants of the forest; oaks, Encino, pine, ceibo – the sacred tree of the Mayans. Also, avocado trees, which are the main food source for the quetzal.
Museo Para La Identidad Nacional - Founded in 2006, the Museum of National Identity (MIN) is a museum of anthropology in Tegucigalpa located in the old Palace of the Ministries built in the nineteenth century. The MIN is one of the most visited museums in Tegucigalpa and is considered one of the best museums in Central America. The museum is administered by the Honduran Foundation for National Identity and its collection of the museum spans centuries of history of the country and includes various pieces of art, sculpture, and archaeological objects. One of its most popular rooms is the Copán Virtual room, which tells the story of the Mayan gods and their kings. Another popular room is the Sala de los Próceres Hondureños where you can see the busts of Honduran heroes. According to the museum, its institutional goal is to "strengthen the historical memory and the sense of national identity.
Basilica de Nuestra Señora De Suyapa - The Basilica of Our Lady of Suyapa or Basilica of Our Patron the Virgin of Suyapa, is a Catholic basilica of the Archdiocese of Tegucigalpa in Tegucigalpa. Based on the title of the Virgin Mary, the style of this church is modern, painted entirely in white. The façade shows three main doors, guarded by two bell towers on the sides; when accessing the atrium, you can see the main central nave that raises the warheads and the cylindrical ceiling, supported by columns. The main adoration altar, the work of the Valencian artist Francisco Hurtado-Soto, is located at the bottom of the nave, under the dome. The stained glass windows exalt the ascent of the Virgin of Suyapa.
Cristo del Picacho - The Christ at "El Picacho" is a monument that stands on the hill El Picacho in the north area of Tegucigalpa, at a height of 4,353 feet above sea level. During preparations for the celebration of the 2000 Jubilee Year, Archbishop Oscar Andres Rodriguez dedicated the commemoration of the Lord Jesus Christ, at that time, in which he stated his desire to build a monument. To achieve its objective a commission headed by Armida of Lopez Contreras and complemented by key members of Honduran society, who after long deliberations and consultations with the permission of Bishop Rodríguez, agreed to build an image of Christ of large dimensions. Opened on 16th January 1997, the Christ is a sculpture of 2,500 tons and 98 feet in total height. The massive Christ rises on the west side of Cerro El Picacho and can be seen from far away by at least sixty percent of the population of the Central District, especially at night.
Iglesia Santa María de los Dolores - The Church of Santa María de los Dolores is one of the oldest in the country and is dedicated to the Virgin Santa María. It is a Catholic church, with American Baroque style and architecture, two bell towers, with a dome that protrudes from the main nave. The façade shows three circles in which the sacred heart of Jesus is carved in the center on the right and left, nails, ladder, wood, whip, and spears symbols that recall the crucifixion and agony of Jesus Christ carried out by the Romans; the three circles are separated by Roman columns to which creepers climb; under these is the rose window in a peculiar way with outlines and stained glass window, to his left and right images of sculpted saints; further down is the arch and the main doors composed of two hinged leaves, also guarded to the left and right by sculpted images.
Cathedral of Tegucigalpa - In 1746, a fire consumed the temple dedicated to the town of Tegucigalpa, which is destroyed. It is when the Bishop of Honduras Diego Rodriguez de Rivas and Velasco, at that time apostolic hierarch in the city of Comayagua, in 1756 ordered the construction of a new temple on the same site, charging that objective the priest Jose Simeon Zelaya Cepeda. The St. Michael the Archangel Cathedral is a Catholic church in Tegucigalpa. The building is about 60 meters long, 11 wide, and 18 high, it has a single vaulted body and its dome reaches 30 meters high. The style of the architecture is Baroque. The Cathedral of San Miguel de Tegucigalpa is one of the oldest and most important buildings in the city that is preserved to this day in good general condition. The building has a place in Honduran history that is not limited to the sphere of influence of the city of Tegucigalpa but the entire country, being the most renowned and traditional church since the beginning of the 20th century.
Plaza Morazán - Often called Parque Central by locals, Plaza Morazán is Tegucigalpa's hub. Shaded by a canopy of trees, and populated with shoe-shiners and other vendors, it's an atmospheric, if not particularly peaceful, place. A statue of former president Francisco Morazán on horseback sits at its center. On the eastern edge of the plaza, the recently refurbished facade of the Cathedral San Miguel dating from the 18th century overlooks the square. Step inside and you'll find an intricate altar of gold and silver. Step inside and you'll find an intricate Baroque-style altar of gold and silver and the baptismal font, carved in 1643 from a single block of stone by indigenous artisans.
Iglesia de la Merced - In 1847, the convent of La Merced was converted to house Honduras' first university; the country's national gallery was established there in 1996 but moved to Comayagua in 2015. The well-restored building is itself a work of art, and as impressive as the paintings inside.
Museo de Histórico Militar - Located in Valley Park in Tegucigalpa, this military museum boasts a great collection of items belonging to important personalities and military officers of Honduras, hence providing a retrospective on the military history of the country. Of great interest to visitors is the room with antique and modern firearms.
Naciones Unidas El Picacho Park - This small hilltop park 6km from downtown has busy walking trails, but the main reason to visit is to stand at the feet of the approximately 20m high El Christo Del Picacho that you may have seen lit up, hovering high above the city at night. There are sweeping views over the city from up here. With a little zoo inside the park, this park is the must visit in Tegucigalpa.
Explore
Tegucigalpa, founded in 1578 on the slopes of Mount Picacho as a gold- and silver-mining center. In 1880 Tegucigalpa was made the permanent capital of the republic. With magnificent hotels, plazas, historic sites, museums, and parks, this place is worth visiting.
City Parks
Here are some famous city parks in Tegucigalpa -
Cerro Juana Lainez - Located near the downtown market, Circular Parque Cerro Juana Lainez is a 1.4-kilometer loop trail located near Tegucigalpa, Francisco Morazán, Honduras that offers scenic views and is good for all skill levels. The trail is primarily used for hiking, walking, running, and road biking. Called the 'lungs of Tegucigalpa', Parque Cerro Juana Lainez features a newly renovated pedestrian and bike path with 360 degree views of Tegucigalpa.
Parque La Leona - Parque La Leona is an urban park located in Tegucigalpa. It is located on a plateau overlooking the city and holds a network of winding, often fairly steep stairs, steps, and pathways. It is founded in 1925 by President Manuel Bonilla. This place has one of the best views of the city in which you can appreciate the historical and contemporary districts of the city. It has a strong cultural and historical heritage.
National Parks
Other than Parque Nacional La Tigra and Naciones Unidas El Picacho Park there aren't any national parks in Tegucigalpa.
Beaches
No, there isn't any beaches in Tegucigalpa, even there aren't any beaches nearby, and the closest option would be to go to the Pacific Coast. If you have a rental car and want to go to the beach anyway, go to Coyolito, which does not have nice beaches, but you can hire a boat to take you to Amapala, an island in the Gulf of Fonseca that has some acceptable beaches. The boat ride is about 20 minutes, and it will take you around 2 hours to get to Coyolito from Tegucigalpa, so it would be a full day trip.
Landmarks
Villa San Miguel - Open from 7 AM to 7 PM, Villa San Miguel is a Tourist Center with a privileged location that makes your visit a pleasant stroll through the Downtown Tegucigalpa Historic District. This cultural center brings together a wide range of dining, entertainment areas, and shops. Its location offers a unique experience for you to enjoy your visit.
Centro Cultural de España Tegucigalpa - The Spanish center has a bustling atmosphere. Its cultural events are known all throughout the city and welcome many foreigners also. It is definitely a place to look up when you are searching for art in Tegucigalpa, You may find a cool exposition about Garifunas, or a play about the mining towns that lived in Honduras.
Museums
As the capital city, Tegucigalpa offers many museums, here is some of our suggestions.
Museo Nacional Villaroy - The Museum specializes in republican history, spanning from independence in 1821 to contemporary times. The house itself was the home to one of Honduras' presidents. You will see some of the old presidential vehicles used by presidents in Honduras.
Sala Bancatlan - Located at Plaza Bancatlan, on Boulevard Miraflores in Tegucigalpa, this is a private collection of valuable pre-Hispanic artifacts and coins and printed currency. They also have one magnificent piece of art by the best contemporary paintings by Honduran artists. This museum has a web portal that allows you to visit its attractions on the web.
Galeria Nacional de Arte - A lovely restored colonial building that was once a convent serves as a home for this museum. Enjoy the large a varied collection of art from the most outstanding Honduran painters here. Some of the most, outstanding paintings date from the early colonial times to contemporary painters.
Museum of Natural History - Located next to the Basilica of Our Lady of Suyapa, this museum is a part of the National Autonomous University of Honduras (UNAH) Biology department. This museum offers displays of the different ecosystems of Honduras. They host a collection of Taxidermy specimens of birds, mammals, and reptiles of Honduras.
Chiminique - This museum is an interactive educational center for children and the pride of Tegucigalpa. It is just off the Boulevard Fuerzas Armadas, behind the new Central Bank of Honduras building. Nearby is the old presidential building. If you are in Tegus with children, this is a must!
Eat
The cuisine of Tegucigalpa refers to the cuisine and restaurants of the city of Tegucigalpa, Honduras. Rice, beans, and tortillas are a staple of the Honduran diet, and some would argue there is little difference in quality between a street side vendor and a top restaurant. Tegucigalpa has some authentic traditional restaurants where you will find mouthwatering food that will simply take your eating spree to another level.
Traditional Local Restaurants
El Patio - One of the best restaurants in Tegucigalpa, offers authentic traditional food in Honduras. With their impeccable service, the ambiance has attracted many tourists here. Based upon Honduran folklore, the atmosphere is cozy, to take you to your family and friends.
Hacienda Real - One of the best places to have steaks. Their meat preparations are famous in Tegucigalpa. The most beautiful part is, there is a giant tree in the middle of the yard, and if you want, you can eat out there.
Las Tejitas - It's an outdoor place to dine out. Friendly to your pockets, this restaurant is a favourite place to go for many locals as well as for the tourists.
Il Padrino Ristorante - If you are a fan of Italian food, then this is the place for you. Other than traditional Honduran food, they offer tasty authentic Italian food. The place is always packed up with the locals as well as the tourists. Make sure to book a table beforehand, if you don't want to wait in a long queue.
Lebanos - When a place knows what it does. This restaurant in Tegucigalpa is famous among the locals. They have some best Middle East food to offer. Their traditional Honduran food leaves you with the need to go back to the restaurant soon.
Vegetarian and Vegan
Gopal's - it's an Indian influenced restaurant. Serves dishes such as bean soup with coconut, various vegan desserts. Any dish can be made vegan.
Albedrío - Though this place serves meat, vegan options available. A local restaurant offers a 50% vegetarian menu, in which all vegetarian items can be veganized. Example dishes include veg carpaccios, soups, pasta, burgers, salads, and bowls.
Berde - A healthy organic restaurant which offers an impressive amount of vegan choices, including a burger, a taco wrap, cauliflower tacos, a vegetable sandwich, Also has breakfast menu items such as gluten free vegan waffles, smoothie bowls, avocado toast, and many more veg breakfasts. A coffee shop is also on premises serving vegan desserts like sweet potato brownies, green tea doughnuts, and cookies.
Street Food
Baleada - The baleada is one of the most common street foods in El Salvador & Honduras. The basic style is made of a flour tortilla which is folded and filled with refried beans, and your choice of queso fresco or sour cream. There are Honduran fast-food chains that serve different kinds of Baleadas.
Rice and beans - It is a popular side dish on the Honduran Caribbean coast. It is often called Casamiento. In Honduras, they are red beans ( frijoles cheles). Typically in Honduras, the beans are refried and served with green fried bananas (tajadas).
Fried Yojoa Fish - Fried Yojoa fish is a famous Honduran dish that is served all over the country. The fish often has a more savory flavor compared to other types of fish served in the region. Yojoa fish is salted, spiced, and later deep fried.
Corn tortillas - Corn, or maíz, is a staple in Honduran cuisine. Some tortilla based dishes include: Tacos Fritos, Catrachitas, Enchiladas, Chilaquiles, Tortilla con Quesillo, etc.
Carneada - Carneada is considered one of Honduras' national dishes, known as plato típico when served in Honduran restaurants. The cuts of beef are usually marinated in sour orange juice, salt, pepper, and spices, and then grilled.
Drink
Pinol - Pinol is the national drink of Honduras. It is a traditional drink made with ground maize (corn) mixed with cocoa, agave or honey, and cinnamon, vanilla, and a variety of spices.
Atol de Elote - In other areas, it may simply be called atole and maybe a rice drink or made with wheat. But this Honduras drink is made with maize or elote, which is corn.
Coffee - One of the most famous Honduran drinks, the coffee here is exceptional. Honduran coffee was once used as a blend but now is considered one of the best in the world.
Horchata - In Honduras, horchata is made with morro or jicaro seeds along with milk and sugar. It is also common to find it made with sesame seeds, cashew nuts, and almonds.
Licuado - Honduran drinks are full of local fruit flavour and there are so many options. A licuado signifies that the fruit is mixed with milk or yogurt along with ice. It's basically a fruit smoothie.
Guifiti or Garifuna Giffity - This iconic Honduras liquor is a fiery blend of medicinal herbs, botanicals, and spices and may have local honey. This Garifuna liquor often includes chamomile, anise, all-spice, cloves, garlic, and guaro that is fermented in the sunshine for up to eight days. It is a traditional drink that is believed to be a medicine for a number of ailments.
Guaro - Guaro is distilled sugar cane and in the rum family. It has a slightly sweet taste and lower alcohol content (30%) than vodka is often replaced in typical vodka drinks.
Rompopo- This Honduran drink is made during Christmas in Honduras and may be served with guaro, rum, or made without alcohol.
Honduran Ponche de Pina - This hot pineapple punch is also common during festivals and important celebrations. It is made with pineapple, light rum, cinnamon, cloves, all spice, sugar, and coconut milk.
Monkey La-la - This cocktail is named after the lizard that is found all over the island that locals call Monkey La-la and the Jesus Lizard because it can walk on water before eventually sinking. Though every bar makes it differently, it is a base of piña colada with more sugar and a bunch of alcohol blended with ice.
Tap-water
It's not advisable to drink tap water in Honduras. Many hotels and hostels offer filtered water to fill your own bottle, or bottled water is sold everywhere.
Organic Cafés
If you are a vegetarian or a vegan, there are multiple cafés in Tegucigalpa that serve non-vegetarian as well as veg and vegan meals. Here are the names of some famous cafés where you can visit-
Breweries
If you want to experience the Night life of Tegucigalpa, worry not, with an enormous variety of nightlife places, from cafes, restaurants, bars, and clubs, Tegucigalpa loves to have fun during the night.
It is famous for its craft beers, the name of some famous breweries are -
Casa de Puros in Tegucigalpa
Honduras Brewing Company in Tegucigalpa

Here is the name of some other pubs where you can enjoy your leisure time-
Activities
Here are some of our favourite things to do in Tegucigalpa -
Play golf in Golf Courses
Yoga and Retreats
Tegucigalpa adds a few more of the best yoga retreats in Honduras. Such as -
Brahma Kumaris Tegucigalpa
Accommodation
There are plenty of hotels, hostels, guest houses in prime locations in Tegucigalpa. Nowadays, most opt for online bookings; don't forget to read the reviews on them.
Green Hotels
Here are the most famous green hotels in Tegucigalpa.
Clarion Hotel Real Tegucigalpa - This hotel is located at the heart of the business and entertainment center of the city. Located 1 mile from the main shopping malls, and from the epicenter of businesses, restaurants, and bars in Tegucigalpa. Toncontin International Airport is just 6 miles away. From clean rooms with 24*7 room service, their bar 'The Beer Garden', this hotel offers meeting rooms as well as a banquet hall.
Hotel Humuya Inn - Set in a quiet residential neighborhood. Once a spacious Tegucigalpa home, this keeps the trappings of a comfortable family residence with the trimmings needed for modern business travel. Rooms in the colonial-style house have been lovingly furnished in Honduran mahogany and decorated with striking Lencan pottery and photos of the country's charms. The focal point is a lush patio where lychee and mango trees shade diners taking the complimentary breakfast buffet. Climb to a fourth-floor terrace for a 360-degree panorama over Tegucigalpa's sloping sprawl.
There are no more green hotels, but still here are some of the best hotels you can consider which are not eco friendly -
Hotel Real Intercontinental
Hostels and Guest Houses
Hostels and guest houses come with a lesser budget as well as it helps the locals to earn extra. Tegucigalpa offers a plethora of budget-friendly hostels and guest houses –
Apartments
For the travellers who appreciate a space of their own at the end of the day, an apartment or flat is the perfect home away from home. Furnished rooms and kitchen facilities give groups and families the flexibility to enjoy downtime separately or plan the next day's activities over a shared meal. Often available for short and long-term. You even may come across many tourists with whom you can enjoy the daily lives of Tegucigalpa. You can book them online sites such as www.booking.com etc. On such sites, locals advertise their apartment, location, and the connectivity with the transport modes. Read the reviews on them before renting one. To name a few apartments where tourists can stay –
Apartamento Torre Almendro
Couchsurfing
Couchsurfers share their homes, cities, and lives in profound, meaningful ways, making travel anywhere in the world a truly social experience. It is the best way to experience Tegucigalpa like a local. Reach out to over hosts in Tegucigalpa to discover unique places to stay, and locals to stay with. Use Couchsurfing to find accommodation in Tegucigalpa, meet locals and travellers, and more. You will find many hosts if you want to couch-surf in Tegucigalpa. There are multiple online sites such as www.couchsurfing.com which help tourists to take this option of staying. Still, if you want to opt for this option, extra precaution is necessary, especially for the females. Do not hesitate to ask for the details and the references of the host.
Camping
While you will love to stroll along the downtown area, visiting the museums, and colonial churches. Tegucigalpa is not safe at night. If you want to opt for camping then it's better to know about the locality. Here are some of our suggestions where you might want to go camping -
How to Get There
Home to biodiverse jungles, ancient Mayan Ruins, and vast national parks brimming with wildlife, you can't go wrong when you visit Honduras. There's a plethora of stuff to do here and it's one of the cheapest countries in Central America. The easiest way to reach there is by flights.
Air
Tegucigalpa has a very nice, modern airport which is Toncontín International Airport, though there are few budget flights to the city. Possibly less expensive is to fly to San Pedro Sula to the north and closer to the resorts on the Caribbean coast and take a bus from there to Tegucigalpa via Hedman Alas, Transportes Viana, or any one of many other less expensive operators.
Bus
95% of buses coming to Tegus arrive in Comayagüela, the sister city of Tegucigalpa. There are a number of bus international bus lines running to Tegus from other Central American capitals. These offer first class, very comfortable service at a reasonable price. A trip from Managua, San Salvador, or Guatemala City would cost between 20-40 USD. Ticabus, is the most affordable and frequented by backpackers. Hedman Alas [9], Nicabus, and King Quality are other first class, reliable bus companies. Of course, it is also possible to travel on less comfortable, less expensive lines, but this is difficult or impossible to plan from afar.
Train
Honduras has no rail network.
Hitchhiking
Though a very pocket friendly way to travel the city, hitchhiking can be very tricky if you are not being careful. It isn't the safest mode of transportation if you are not a local and don't know the city well. Especially when you are in Honduras, you need to be extra cautious. Honduras as well as Tegucigalpa isn't safe for the tourists. There may be aren't report of violent crime, robbery and theft are heard quite often.
Others
There aren't any transportation modes to get to Tegucigalpa, other than mentioned above.
Moving Around
If you want to divulge the originality of the city, you have to leave the usual transportation mode and look for a slower mode of transportation.
Walk
Self-guided walk is the SAFEST way to sightsee while observing SOCIAL DISTANCING. If you are not confident to make it alone, you can always hire a local guide. Many tour guiding programs are held by the hotel itself. There are multiple online sites to book walking tours on, such as www.tripadvisor.in, etc.
Bicycle
Tegucigalpa has everything you need for an excellent biking trip: good dirt roads, logging trails, rolling hills, fine scenery, and loads of lesser known places. There are multiple sites that help you to book a bicycle and tours around Tegucigalpa, such as, www.likealocalguide.com, www.viator.com, etc.
Electronic Vehicles
If you find walking and cycling a bit stressful, worry not. Public transport is the best option for you.
Public Bus
There are common bus stops throughout the town but are unlabeled. Find a large group of people standing on the sidewalks for the largest selection of bus routes. To know the main destinations of the buses, look on the front of the bus above the windshield. Most buses operate in distinct neighborhoods and link to El Centro or the market in Comayaguela. In the market in Comayaguela, you can also find many inter-city buses with various prices and various levels of comfort, ranging from the most common chicken-bus to double decker luxury buses.
Tram, Train and Subway
There aren't any trams, trains or metros running in the city.
Sustainable Shopping
The concept of sustainable shopping is new to the world. People are trying to change their lifestyles and adopting the eco-friendly practices that support the local community. As a responsible tourist, you must buy souvenirs and antiques from the local markets of Tegucigalpa.
Food Markets
Here are the names of some food markets in Tegucigalpa -
Flea Markets
For street shoppers who love flea markets, here are the names of some markets where you can find souvenirs as well as local things,
Second Hand Stores
Something very shocking, and a quite disheartening-about Tegucigalpa is that most of its clothing stores are second hand. But it's not like the Fuencarral street shops of Madrid, where 'second hand' means modern or chic. In Tegucigalpa clothing from the United States is called the 'bales'. What are the bales? It's clothing donated by Americans to 'inhabitants of the third world.' This clothing ends up being sold in these shops. Though the clothes aren't sad looking, you now surely know when a shop flashes the 'The bales' board outside.
Eco-Fashion
Though they are new to sustainable fashion, apart from buying antiques and crafts, you can always go for sustainable fashion. You will get to experience a Honduran style with reusable clothing. Some of the shops are:
Recycling
Recycling is rare in Honduras unless there's cash value involved, and not much even then. There may be the occasional compost, but most times people bundle everything together and dump it on the side of the road. For poor people, finding money for food and shelter is more important than finding a good place to dispose of trash. This is the crux of the issue of garbage in Honduras.
Waste
Garbage in Honduras, like in many poor countries, is a major issue. Much of the trash is plastic, which does not decompose. There are also foil wrappers, glass, metals, and a host of other crap. There are few organized garbage collection services and/or landfill sites.
Work and Study Abroad
Although Tegucigalpa, Honduras isn't the most popular country in Latin America, international students can benefit from its affordable tuition fees and rich culture. Honduras is the perfect destination for students that want to learn another language, or for those who want to improve their Spanish! This is because finding a program that is fully taught in English will be very hard. If you are okay with part-time jobs, you can upload your resume on job sites such as www.indeed.com, www.simplyhired.com or you can ask the locals about any part-time job opening they know about.
Exchange Student
As mentioned above, exchange student programs are very much available in Honduras. All you have to do is, contact your home university if they have collaboration with the university here.
Au Pair
There are many Au Pair jobs available in Tegucigalpa. To have a good salary or a likable job you have to submit your resume to online portals like www.aupair.com, www.greataupair.com, www.topaupairs.com. The jobs they provide like, child care, old age home jobs, etc.
Volunteering
If you are here as a tourist, and you want to volunteer for the social causes here there are many online sites, like, www.goabroad.com, www.workaway.info, etc. They will help you to choose the place where you want to volunteer according to your likes and comfort. Some of the volunteer jobs include planting trees, teaching the locals English, Educating kids, Welfare for animals, etc.
See Also