Goa
From Eco Friendly Travels
Eco-friendly travel guide to Goa advises how to be a responsible tourist. Learn how to explore the attractions in a sustainable way and how to respect the local people and culture. Make your trip green by supporting locally owned hotels, organic restaurants and other businesses. Read more on how to protect the environment by making conscientious choices and how to travel green in Goa, India.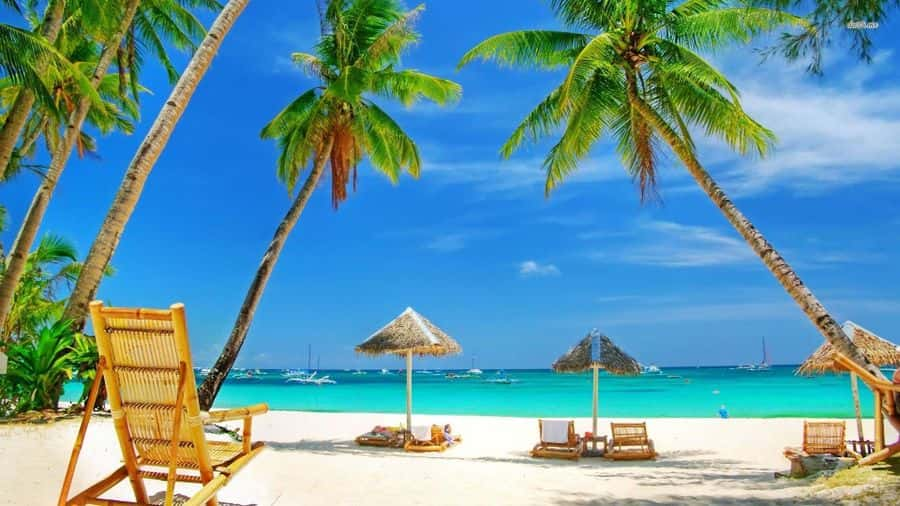 Exploring by bicycle: 4 / 5
Public transportation: 4 / 5
Outdoor activities: 5 / 5
Locals' English level: 4 / 5
Accommodation: US$30 - $200
Budget per day: US$20 - $150
Responsible Travel
Goa, a state on India's West coast, is a former Portuguese colony with a rich history. Spread over 3,700 square kilometers with a population of approximately 1.8 million, Goa is small by Indian standards. It has a unique mix of Indian and Portuguese culture and architecture that attracts an estimated 2.5 million visitors each year.
To play your part as a responsible tourist,
Open your mind to other cultures and traditions. Be tolerant and respect diversity — observe social and cultural traditions and practices.
Help preserve the natural environment. Protect wildlife and habitats and do not purchase products made from endangered plants or animals.
Purchase local handicrafts and products to support the local economy using the principles of fair trade.
Prefer walking or cycling and it will massively reduce your carbon footprint. If that is not possible, hire an electric scooter which are very common in Goa and can be seen on the streets. Using public transport is also a great way to travel in an eco friendly way.
Carrying metal straws and reusable bags will also be very helpful and is an environmentally conscious way of travelling.
Air Quality and Pollution
Increase in vehicles on Goa's roads is one reason for the air pollution. The level of NOX, which is released from a vehicle, was recorded between 10µg/m³ and 19µg/m³ from April 2017 and March 2018. Goa's air pollution is the result of a combination of vehicular emissions and the burning of waste in the open.
Respect the Culture
Goa is visibly different from the rest of India, owing to the Portuguese rule which isolated it from the rest of India for 451 years. The Goan population is a mixture of Hindus and Roman Catholics, the distribution being approximately 65% Hindu and 24% Christian. There is also a smaller Muslim population. Despite this, communal violence has been virtually non-existent and Goa is regarded as one of the most peaceful states in India. Goan culture has been shaped mainly by the Hindu and Catholic population. Goan Catholics generally acknowledge their Hindu roots. With better connectivity by air and rail, there has been an influx of people from neighbouring states that have led to different cultures. Many Indians from other states have now come and settled here. So, learn as much as possible about your destination and take time to understand the customs, norms and traditions. Avoid behaviour that could offend the local population.
Top 10 Places to Visit
Fort Aguada: A well-preserved 17-century Portuguese fort, Fort Aguada is located on the Sinquerim Beach in North Goa. Built as the chief defence of Portuguese against the Dutch and Marathas, it was the most prized and crucial fort of the Portuguese. The fort is ringed by thick battlements and a deep dry moat. 2 things worth visiting inside the fort are the 13-meter high lighthouse built in 1864 and a vaulted cistern capable of storing ten million liters of fresh water. From here fresh water was supplied to the ships that stopped there. Some buildings of the fort are still in good shape having been converted into a jail and interestingly, it happens to be the largest jail in Goa. Fort Aguada is one of the top sightseeing places in Goa.
Chapora Fort: Popular as the place where the Bollywood flicks have been filmed, the Chapora fort stands at the mouth of the Chapora River like an old guard. Today this laterite fort is almost in ruins but does offer some sensational views of the coastline from the top of the fort. That itself is reason enough for any photo enthusiasts.
Basilica of Bom Jesus: Being an erstwhile Portuguese colony. Churches in Goa are an important legacy of it. These architectural wonders were more than just a place of worship; they hold a place of historical or cultural significance as well. One of the popular churches in Goa is the Basilica of Bom Jesus. The mortal remains of St. Francis Xavier are preserved here in this Basilica. It also is a UNESCO World Heritage site.
Pandava Caves and Arvalem waterfall: The 6th century Pandava cave complex and Arvalem waterfalls are located about 9 kilometers to the south of Bicholim town in North Goa. The cave complex is divided into 5 compartments and the 'linga' enshrined in the middle compartment is held in great reverence by devotees here. Another attraction close to the Pandava or Arvalem caves is the Arvalem waterfalls. The water cascading down from a height of 50 meter makes for an awesome view, and there is a park nearby from where you can view the waterfall as well as the lake at the bottom.
Mangeshi Temple: Goa may have a long Portuguese history and quite a few famous churches, yet it is also home to beautiful temples. The highlights of the 450-year-old Shri Mangesh temple which is dedicated to Shiva are the seven-story lamp tower, a magnificent water tank, believed to be the oldest part of the temple and there is a prominent Nandi Bull as well inside the temple. Located on a small hillock, it is also one of the largest temples in Goa.
Reis Magos Fort: The Reis Magos Fort is the oldest fort in Goa and has been recently restored to its former glory. It was initially used as the viceroy's residence and later converted to a fortress. It also served as a prison until recently. Surrounded by sturdy and distinctive reddish laterite walls and studded with typically Portuguese watchtowers or turrets at strategic points. The fort offers some remarkable views of the surrounding countryside and overlooks the Reis Magos Church which lies only a short distance away.
Dudhsagar Falls: Dudhsagar Falls (which means a sea of milk) is a 4 tiered waterfall located and the 4th tallest waterfall of India. Located at a distance of 46km from Madgaon, the falls appear spectacular during monsoons after being fed by the rains.
Arpora Night Market: Arpora night market is held every Saturday from 6 pm until late at night. This market is a more welcome alternative to the Anjuna market held during sweltering hot afternoons. Also, you can find food stalls offering an inexhaustible range of delectable fare and a centre stage which hosts live concerts.
Naval Aviation Museum: The Naval Aviation Museum in Goa is one of the two military museums in India and overall one of the best museums you can visit in India. It has two sections- the indoor area and the court outside. You can roam around the park outside and look at the various out-of-commission aircraft that served in the navy. Here visitors can experience being inside the cockpit. Including the magnificent ocean view, everything about the museum makes it one of the perfect sight-seeing places in Goa.
Calangute Beach: Popularly known as the 'queen of beaches', Calangute beach is the largest beach in North Goa. It is also the busiest and commercialized beaches in Goa and during peak seasons, this beach is swamped with people from all over the world. It offers a long coastline with an amazing view of the sea and the beachfront is dotted with shacks, restaurants, clubs and shopping outlets. One can also enjoy a plethora of water sports at Calangute beach.
Explore
Goa has some nearly 350 villages, often scenic and each has its own. The craze for Goa has increased immensely in the past few years, especially after it was featured in some popular Bollywood movies. The place is apt for families, a group of youngsters, and old alike.
City Parks
Goa has plenty of parks and greenery. To name a few of the famous parks:
Campal Gardens: Arguably one of the most popular green spaces in Goa is the Campal Gardens, which is a peaceful and scenic garden right alongside the Mandovi River in the Campal region of Panjim. It boasts a massive statue of Bhagwan Mahavir (the 24th and last Tirthankaras of Jain religion) in the form of a lotus. It houses dense trees, bright-coloured flowers, perfect lawns, fun activities and paddle boat rides.
Bicholim Walking Park: The Bicholim Walking Park has the right ingredients for a peaceful and quiet time away from the hubbub of city life with wide pathways, ample green spaces, lush trees on both sides and calm atmosphere. The park is open 24 hours; vehicles are not allowed here, which means the environment is clean and green.
Joggers park Chaicalim: The Jogger's Park in Chicalim is where you will find the locals jogging or walking. This park includes plenty of trees and flora. It also offers a pedestrian plaza, a kid's play area and a seating zone shaded by trees. It is open every day, from 5 am until 9 pm.
Dr Balasaheb Ambedkar park: Dr. Babasahed Ambedkar Park is a beautiful green space, complete with lawns, fountains and play area. Children can enjoy the play area fitted with swings and slides, while those wanting to get active can make use of several trails in the park punctuated by trees, making a nice setting for a run or walk.
Children's Park: It is located near Panjim market. It is basically a park with different types of plants and flowers and herbs. At the backside, you can have peace enjoying the water views. It's a scenic location altogether.
Coach Park: Just a stone's throw away from Vagator beach, Coach park is a small park with seating area, where you can pause and sit, or simply relax in the lap of nature. Also, from the park, you can watch the sea and feel the cool breeze.
National Parks
Bhagwan Mahavir Wildlife Sanctuary: Home to the famous Dudhsagar Waterfalls, Bhagwan Mahavir National Park in Goa is the most famous national park and nature reserve in Goa. Other than this elegant waterfall, this forested area is also home to the Dhangar nomadic buffalo herders who live in harmony with the flora and fauna of this beautiful sanctuary. It's an adventurous hub with jungle safaris, night safaris, bird watching, and various forest trails for hiking. In this sanctuary Gaur, Panther, Spotted Deer, Sambar Deer, Mouse Deer, Barking Deer, Wild Boar, Porcupine, Wild Dog, Leopard Cat, Bonnet Macaque, Common Langur, Jungle Cat, Civet, Flying Squirrel etc can be seen.
Bondla Wildlife Sanctuary: This is amongst the smallest wildlife sanctuaries and national parks in Goa and is spread over an area of only 8 sq. km. It's the favourite spot of all nature lovers and wildlife enthusiasts who visit Goa since it is home to over 150 species of birds and a large variety of animals and plant species. Leopard, Panther, Sambar Deer, Spotted Deer, Hog Deer, Barking Deer, Mouse Deer, Wild Boar, Porcupines, Scaly Anteater etc can be seen here.
Netravali Wildlife Sanctuary: Located in Sanguem Taluka of eastern Goa, this wildlife reservation boasts of an enormous range of flora and fauna, luring in wildlife enthusiasts from around the world. It draws its name from the Netravali tributary of the Zuari River that flows through this forest and makes up for an extremely important source of freshwater in this region. This place is home to Black Panthers, King Cobras, Giant Squirrels etc.
Mhadei Wildlife Sanctuary: Home to Vazra Sakla Waterfalls and the Virdi Falls, this park is a well-known biodiversity hotspot that has been tagged as an area of high endemism by Conservation International. It was recently declared a tiger reserve after a number of tigers were sighted in the area over a considerable period of time. In fact, it has been proposed to make Mhadei a part of the Project Tiger Reserves. It boasts a huge number of species of flowering plants as well as a huge variety of endemic orchids. It's one of the best national parks in Goa for birdwatchers, bird photographers, ornithologists and has been awarded the title of an International Bird Area. Tigers, Indian Gaur, Barking Deer, Sambar Deer, Ruddy Mongoose, Asian Palm Civet, Black-Faced Langur, Leopard etc are the main attraction of this national park.
Cotigao Wildlife Sanctuary: It's among the most fascinating national parks in Goa with tall trees and some rare species of plants. The forest cover of Cotigao Wildlife Sanctuary located in the Canacona area of South Goa is so thick that sunlight rarely ever reaches the ground. It's one of the most peaceful and untouched wildlife sanctuaries in the region and is just 12 km away from Palolem Beach. You can even stay at the forest department's rest house here once you've obtained the required permit from the Deputy Conservator Of Forests in Panaji. Monkey, Wild Boar, Gaur, Flying Lizard etc are the few of its fauna.
Salim Ali Bird Sanctuary: It is an estuarine mangrove habitat, which is declared as the bird sanctuary, and located on the western tip of the Island of Chorão along the Mandovi River, Goa, in India. The sanctuary is named after Salim Ali, the eminent Indian ornithologist. The sanctuary and island are accessed by a ferry service running between Ribander and Chorão. The sanctuary has a paved walk that runs between mangroves of Rhizophora mucronata, Avicennia officinalis and other species. Varieties of Eagle, Drongo, Kingfisher, Egret, Heron etc can be seen frequently in this park.
Mollem National Park: The Mollem National Park, located in the Western Ghats along Goa's eastern border with Karnataka. This national park is home to several species of wild cats, a wide variety of birds, several species of snakes and even a wide range of butterflies. Besides wildlife, the park is also home to "the Dhangar"; a community of nomadic buffalo herders. It is also known for some awesome trekking trails and the 12th-century Tambdi Surla Mahadev temple dating back to the Kadamba Dynasty.
Beaches
Arambol: Arambol Beach attracts many international tourists, mainly during the winter season between November and March. Arambol has a distinct bohemian feel which is no longer found in other areas, such as Calangute and this inevitably attracts many alternative travellers. Arambol beach is considered to be one of the most beautiful beaches in Goa, amongst many other popular locations including Vagator, Anjuna and Palolem. A short walk north off the main beach is a smaller beach with a "fresh water lake" close to the sea. The water here is a mixture of freshwater and seawater. The jungle valley, enclosed between low hills, hides a spectacular banyan tree. Adjoining the banyan tree there is a stone sculpture created by an American Conceptual and Land art artist Jacek Tylicki "Give if you can - Take if you have to" also called The Money Stone. It has become a pilgrimage destination.
Agonda: Agonda is a nice long pristine stretch of beach. Though the waters here might not be the most ideal place for swimming, Agonda is generally cheaper, quieter, hassle-free and has a much less "touristic" feel. This beach is famous as a Ridley turtle nesting site. This site can be reached by train, bus and taxi.
Anjuna: An equal and apt competitor to Baga, this popular Goa beach is much loved by hippies, sun lovers and anyone into water sports. A host of cheap yet surprisingly good eateries by the beach are an added attraction.
Vagator: Splendid-looking cliffs rising from the ocean water makes for the perfect sunset point at this beach. A huge hit with backpackers, Vagator Beach in Goa is lined with numerous shacks, quaint cafes, a slew of budget shacks and hotels as well. A typical evening at this beach in Goa sees swimmers, volleyball lovers and even scooters wading through knee-deep water at the banks.
Candolim: Candolim beautiful section of beach in the continuum of Calangute has been largely overrun by tourist shops, restaurants and hotels. Nice area to stay for people interested in shopping and dining close to beachfront accommodation. A bit too expensive for the backpacker crowd though. There are a variety of beach shacks providing plenty of food and cold drink choices along with rickety sunbeds and the odd rustic "loo". Towards the Sinquerim end of the beach, you can get most forms of water sport activities including parasailing and "See the dolphin boat trips". This is a tour operator tourism place, though it gets very busy with locals at weekends and holidays.
Colva: Colva is a beach located in south Goa, where you can have a more local experience. This one also has a range of home-stays and serviced apartments if you are aiming for a long term stay.
Benaulim: A rather long stretch of sand, Benaulim Beach is largely untouched by tourists and is a great hit with the locals. Starting from the end of Colva Beach, it is the one for you if beating the crowd is high on your mind.
Dona Paula: Dona Paula Bay is where two of Goa's famous rivers meet the Arabian sea. Named after Dona Paula de Menezes, it's also called the Lovers Paradise. The beach is home to the tragic myth that the ghost of Dona Paula emerges at night from the sea wearing only a necklace of pearls and searching for her love. She is believed to have committed suicide on the beach and her tomb, Cabo Raj Niwas, is another tourist attraction. The most important attraction of this beach is the water sports facilities available here. The Dona Paula Sports Club offers water-scooter, cycle, and motorboat rides. Other water sports include windsurfing, parasailing, water-skiing, toboggan ski-biscuit, skibob, sports fishing, snorkelling, harpoon fishing, kayaking, and yachting.
Baga Beach: One of the most recognizable and famous beaches in Goa, Baga is a must-visit for everyone. The beach shares its coastal line from the environs of Sinquerim, Candolim, and Baga, with the Baga shore being more lively and enticing. It is one of the best in Goa that stays awake the whole night. Called as "The Hometown of Nightlife," Baga beach is reputed for its cranky music celebrations by late-night, mouth-watering food, designer shops, and adventure sports.
Palolem: Palolem is one of the beautiful beaches in all of Goa. A natural bay surrounded by lofty headlands on either side. This results in a calm, idyllic sea with a gently sloping bed that allows you to walk up to 100 m out from the beach. Much loved for its reputation as a souvenir trove one of the most beautiful Goan beaches, Palolem Beach now entirely filled with rooms and huts and restaurants, sometimes with live music. There's also a market for tourists. Walk the beach at night with a flashlight and you'll be amazed by crabs running away from you.
Patnem: Patnem is the more laid-back alternative to Palolem with less development to the south. A regular day at Patnem sees village kids engaged in a match of cricket or cycling down its white sand beach. A sunset-watching session is just what makes Patnem perfect. There are enough restaurants, accommodations, bars and a few shops to cater to your needs.
Majorda: The serene surroundings of Majorda Beach have a healing touch; must-visit for the tired traveller's soul. A stunningly scenic beach in Goa, this one will woo you with its quaint charm and an astonishing range of luxurious stays.
Landmarks
Se Cathedral Church: The word Sé is Portuguese for See. The Se Cathedral was built to commemorate the victory of the Portuguese under Afonso de Albuquerque over a Muslim army, leading to the capture of the city of Goa in 1510. Since the day of the victory happened to be on the feast of Saint Catherine, the cathedral was dedicated to her. The architecture style of the Se Cathedral is Portuguese-Manueline. The exterior is Tuscan, whereas the interior is Corinthian. The church is 250 feet (76 m) in length and 181 feet (55 m) in breadth. The frontispiece stands 115 feet (35 m) high. The Se Cathedral's tower houses a large bell known as the "Golden Bell" on account of its rich tone. It is said to be the largest in Goa, and one of the best in the world. The main altar is dedicated to Catherine of Alexandria, and there are several old paintings on either side of it. On the right, there is a Chapel of the Cross of Miracles, where a vision of Christ is said to have appeared in 1619. There are six main panels, on which scenes from the life of Saint Catherine are carved. There is a huge gilded reredos above the main altar.
The church of Our Lady Immaculate Conception: The colonial Portuguese Baroque style church was first built in 1541 as a chapel on a hillside overlooking the city of Panjim. It was eventually replaced by a larger church in the 1600s as a part of Portuguese Goa's religious expansion. The church could be easily spotted amidst the colourful buildings reflecting the Portuguese roots in the land of beaches. One can hire a cab or self drive through the neat streets of Goa to reach the beautiful church. The massive white structure has zig-zag staircases to let you inside the church's prayer hall. The architecture and design of the church, along with the second-largest bell hanging on the top is truly breathtaking.
Corjuem Fort: Corjuem Fort is a fortress situated 4 kilometres (2.5 mi) from the village of Aldona on the river island of Corjuem, Goa. It was a military fortress for the defence of Portuguese India. It is smaller than the other forts in Goa, but it gives a good view of the surrounding river and land. It is a protected monument under the Goa, Daman and Diu ancient monuments and archaeological sites and remains active. The fort can be easily reached via cab, auto, and bus.
St. Estevam Island: Santo Estêvão or St Estevam is an island in Ilhas, Goa, India. St Estevam is also known as Juvem and in the past was known as Shakecho Juvo – the isle of vegetables – known for its long, seven-ridged, light green ladyfingers. Therefore the people of Juvem came to be nicknamed 'bhende'. The island is named after St. Steven. The fort, which is located on the fourth largest island in Goa, dates back to 1668. At that time, the fort came to be known as the fort of St. Francis Xavier. As one of the most popular Historical Places in Goa, this island has attracted the interest of one in many tourists over the years.
Fort Tiracol: Easily accessible via a ferry ride from Querim, the fort is on the list of some of the famous Historical Places to Visit in Goa. The fort was constructed on the orders of Maharaja Khem Sawant Bhonsle, who was the king of Sawantwadi during the advent of the seventeenth century. Fort Tiracol was a symbolic location where freedom fighters from Goa demonstrated from time to time. On 15 August 1954, Satyagrahis protesting Portuguese rule entered Goa from three different directions - one of which was from the North to Fort Tiracol, which was occupied and flew the Indian flag for a day before they were captured and imprisoned. A Church for the Holy Trinity was constructed in the fort courtyard by de Almeida after its capture. This later became the century-old Church of St. Anthony. Now, in a state of ruins, Fort Tiracol has been converted into a hotel, the Fort Tiracol Heritage. The church is not open to the general public except on certain occasions, such as the annual feast that is usually held in May.
Sinquerim Fort: Regarded as one of the popular Historical Places in Goa, this fort lies 18 km ahead of Panaji. This fort was constructed in 1612. Overlooking the Sinquerim Beach, this magnificent fort used to act as a landmark for goods arriving from Europe. The main intention of building the fort was to guard Goa against the Dutch and the Marathas. The fort served as a reference point for vessels coming from Europe. On the right-hand side of the fort lays the Taj Holiday Village resort, which is well known amongst tourists. In the distance, one can see the Candolim beach and the river princess stranded amongst the waves. Between the Taj holiday resort and the lower fort lies the Sinquerim beach. One can find many tour operators here who conduct watersport activities such as Jet Ski rides, paragliding and dolphin tours
Mormugao Fort: The Mormugão fort was located on the southern tip of the mouth of the Zuari River in Mormugao in the state of Goa. This fortification was built on the order of the Viceroy of the Portuguese State of India. The fort had a rectangular plan, with dimensions of 330 by 88 meters, with the vertices balurtes (pentagonal at the landside and quadrangular on the sea-side). Inside stood the service buildings. A "V" curtain with a circular tower at the angle defended the fort's access to the harbour.
St Francis of Assisi: Designated as a Roman Catholic Church, this church is one of the must-visit historical places in Goa. The present structure of the church was finally built-in in 1616. In 1964, this church was transformed into a museum by the Archaeological Survey of India. Today, it houses some of the remains of the church and various paintings of Hindu sculptures.
Chapel of St. Catherine: The Chapel of St. Catherine is a UNESCO World Heritage Site located in Old Goa in the same compound as Se Cathedral and the Church and Convent of St. Francis of Assisi. It was built in 1510 in the Baroque architectural style and has a brown and white facade. It faces the Mandovi River and is maintained by the Archaeological Survey of India along with the other monuments in the compound. Though the chapel is not functional, being a world heritage site, it attracts many tourists all over the world.
Church of Our Lady of the Rosary: The Church of Our Lady of the Rosary is a Catholic church built between 1544 and 1547, in Old Goa, State of Goa, India. This church is part of the collection belonging to the World Heritage Site of Churches and Convents of Goa. The church features a three-storey façade and the simple yet elegant construction of the tower continues to bring tourists to this location.
Museums
Goa State Museum: Goa state museum which is also known as State Archeology Museum, Panaji, was established in 1977. It contains departments including Ancient History and Archaeology, Art and Craft, and Geology. The Goa State Museum has fourteen galleries, arranged thematically, which are the: Sculpture Gallery, Christian Art Gallery, Printing History Gallery, Banerji Art Gallery, Religious Expression Gallery, Cultural Anthropology, Contemporary Art Gallery, Numismatics Gallery, Goa's Freedom Struggle Gallery, Menezes Braganza Gallery, Furniture Gallery, Natural Heritage of Goa Gallery, Environment & Development Gallery, and Geology Gallery. The museum has about 8,000 artifacts representing all regions of India, as well as 645 objects borrowed from the Institute Menezes Braganza Art Gallery and the Kala Academy.
Museum of Christian Art: Asia's only museum featuring a collection of items of the emergence of Christianity in the state, houses an exquisite and unique collection of Christian art objects in ivory, gold and silver, wood and textiles spanning from the 16th Century to mid-20th Century. Recognized the world over as a perfect symbiosis of two cultural manifestations, Indian and European, these art objects, now referred to as Indo Portuguese art, are known, besides their antiquity, for their distinct Indian Contribution.
Goa Science Center: The Goa Science Centre is a science museum located on New Marine Highway, Miramar, Panjim. It is a joint project of a division of India's National Council of Science Museums (NCSM) and Goa's Department of Science Technology & Environment. A visit to this place will allow you to admire the wonders of not only history but prehistory as well, with a whole ecosystem of Dinosaur sculptures adorning the premises. Other attractions in the place include the marine science section, the 3D shows that transform science lessons into breath-taking experiences, and the mirror maze.
Wax Museum Goa: Wax World Museum at Old Goa is the home to India's 2nd wax museum. Each figurine is carefully sculpted of paraffin wax; the hair used is natural, although the eyes and teeth are artificial. If you are here, then you must not miss one of the main attractions, which is the sculpture of the 22 feet in lengths and 500 kilograms in weight, "Last Supper" which lets you look at the cuisine, clothing and even the emotional atmosphere that defined the seminal moment in Christian history.
Big Foot Cross Museum: Located in the picturesque village of Loutolim, Ancestral Goa is also called the Big Foot museum. It is an open-air museum that displays life-size statues and sculptures depicting the culture of rural Goa. With an art gallery, displaying paintings of the children and the local artists; a handicraft section, the model village that displays miniature Goan traditional homes, village market, liquor stores and distilleries, it is one of the must-visit museums in Goa. One of the prime attractions of the Ancestral Goa museum is the sculpture of Sant Mirabai sculpted by the creator of the museum MJA Alavres. This sculpture entered the Limca Book of Records for being a laterite creation completed within 30 days.
Goa Chitra Museum: Rated as "India's Top Contemporary Museum" by The Archeological Survey of India this museum is one of the most-visited museums in Goa. At Goa Chitra Museum, you have the chance to experience the historical culture and traditions of Goa through 4000 artifacts and objects. This museum partners with scholars and educational institutions to do more research on the farming and traditional cultivation techniques of ancient Goans. This is one of the many novel initiatives undertaken by the museum to provide solutions for modern times.
Eat
Goa, the area is located in a tropical climate, so expect the delicious intense spices and flavours. Rice, fish, meat, pork, seafood, coconut and vegetables are some of the main ingredients of Goan cuisine.
Traditional Local Restaurants
Hotel Venite: It's been open since 1955 and occupies the upstairs floor of a heritage building that's estimated to be more than 200 years old. It is a popular lunch spot serving traditional Goan vegetable vindaloo and Portuguese inspired chouricos — a spiced sausage — makes this place worth a visit.
The Beach House: This partly open-air restaurant, with a thatched roof and contrasting chandeliers, is credited with reintroducing Goan food to Goa. Internationally acclaimed chef Rego who has worked with Taj hotel chain is the mastermind behind bringing the traditional recipes from Portuguese and Hindu Goan families as the main dishes of this restaurant.
Martin's Corner: This substantial restaurant which is capable enough of serving 300 people is one of the most visited restaurants in Goa. Situated close to the beach, seafood is the speciality of this place, and the chefs serve up an eclectic and sumptuous spread using family-made masalas (spices). The interior is rustic albeit upmarket.
Mum's Kitchen: Mothers from different communities in various parts of Goa contributed to the compilation of the menu, so you can expect a wide variety of authentic family recipes and award-winning seafood.
Calamari: Binge on some exquisite meals only at Calamari at Candolim to have a taste of real authentic Goan cuisines, they've got a mouth-watering list of dishes on their menu to satiate your hunger pangs.
La Plage: Though the menu at La Plage is one of the highest-priced restaurants in Goa, still we would say, it is worth every single penny. Located on Ashwem beach and hidden somewhere amongst the palms and bushes, La Plage offers a relaxed tropical atmosphere. Do not forget to pre-book if you don't want to wait in a long queue.
Marbella Beach Restaurant: Abundance of Goan food, with wines, cocktails and Cabana beds. What more do you want when you crave good food with good ambience. Taking the beach dining to another level, this beach restaurant is worth the visit.
A Reverie: The moment you step into this restaurant, pretty is the word that comes to your mind. A well-lit place with lush greenery, this place has an internationally inspired menu that is too rooted in Goan cuisine. A Reverie is without a doubt one of the best restaurants in Goa.
Waterfront terrace and bar: Gorgeous edge of the seaside seating and a vast ocean and sky open right in front of you it literally gets astoundingly spectacular sitting under the million stars counting the ships and yachts as they pass. This Waterfront Terrace inevitably makes it to our list of romantic restaurants in Goa due to obvious reasons.
Fat Fish: Bringing together both Goan Portuguese and Hindu Saraswat cuisines so that you get the best of both, this award-winning restaurant in Goa, focuses on seafood, and their Goan Thalis are lip-smackingly good.
Vegetarian and Vegan
Blue Planet: Located in a resort in Canacona, this award-winning restaurant offers a range of quality vegetarian food with Vegan alternatives.
Bean me up: Set in a lovely garden, on the Anjuna Vagator Road, this restaurant is famous for its vegan food. Making everything from scratch, this restaurant is one of the most visited restaurants in Goa.
Soul Booster: A gorgeous vegetarian-friendly restaurant slash bar, this place offers smoothies, salads, homemade ice-creams, thalis, fries and tea. The exciting part is, their coffee can be made from coconut, almond or other nut milks on request. Innovative isn't it?
Go with the flow: Located in Baga beach, it features international dining with a different menu for lunch and dinner with clearly marked vegan options which is always great to discover.
Navtara: It is a pure vegetarian chain of restaurants in Goa that serve continental, North-Indian, South-Indian cuisines.
Jalsa: This is one of the family restaurants in North Goa known for its thalis. They have options for Gujarati, Rajasthani and even Jain Thalis.
Street Food
If you are keen to explore the street food of Goa, then these are the street food you must opt for:
Croquettes, Chops and Samosas: In places like Vasco, Mapusa, Panjim and Margao, you'll find a variety of chicken, mutton and beef snacks that are delicious to pick up and eat while you walk around. The most popular non-vegetarian snacks in Goa are croquettes, potato chops and samosas.
Chorizo Pav: Eaten with bread, this spicy pork meat preparation is made using pre-cooked sausage, onions and sometimes potatoes. Choris (Goan Sausages) is a famous delicacy in Goa. Locals enjoy it as a breakfast item or even as a tea-time snack.
Gadbad Ice-cream: Goa's famous Gadbad Ice Cream is served in a tall glass or bowl. It is a combination of different ice creams served in one serving, topped with noodles and jelly.
Missal Pav: Spicy, delicious and nutritious, missal pav is a top choice when it comes to street food in Goa. Though it is made differently here than Maharashtra, you won't be disappointed by its taste.
Poi: Made from rice husk, this type of bread is slightly sweet and fluffy, the local Goan bread called Poi is one of the street foods you can try. It can be eaten with curry at meals or just with butter as a snack.
Bondas: A unique quality of bondas is that it can be made in different ways – spicy, bland or sweet. Traditionally from Mysore's cuisine, bondas have made their way to Goa's street food scene. Best eaten with chutney, bondas are enjoyed as a snack or for breakfast.
Ras Omelette: Ras Omelette, which is a regular omelette served with some chicken curry is definitely one of the most loved street foods in Goa.
Drink
Sula: the Sula wine is one of the very few best products of the infant wine industry in Goa as well as in India. The wine is known for its superior quality and delicious taste.
Feni: A local spirit with an acquired taste, feni is made from either cashew or coconut palm sap which is then fermented and distilled. It has a strong odour and distinctive aftertaste. Some bars serve feni-based cocktails such as Sol de Orange, a mix of feni, orange juice and lemonade. Be very cautious when drinking Feni as it contains 43% alcohol and can get anyone drunk with just a few shots.
Coconut Water: There is nothing that says Goa more than drinking fresh coconut water while walking along the beach. It is a delicious and refreshing low-calorie drink.
Sol Kadhi: One of the popular Goan drinks called Sol Kadhi is mostly drunk after meals, especially after rice. It is known for its digestive properties. It is made from coconut milk, Amasol, and Kokum.
Kokum Sharbat: Kokum berries are an ideal component of the Konkan cuisine culture. But it is definitely a more essential component of a fresh glass of Kokum Juice or Sharbat.
Tap-water
No, tap water is not drinkable in Goa. Always carry a bottle if you want to decrease your carbon footprint and refill the bottle at the eateries you stop to eat.
Organic Cafés
To name a few:
Artjuna: They serve up some of the best Middle Eastern food you'd find in Goa and yummy desserts too. If you're searching for good coffee in Goa, this is the place to be.
Zest café: A plethora of healthy, organic, vegan, raw vegan and gluten-free food options are available. Their salads, smoothies, desserts and mains are all fresh, flavourful, and high on nutrition.
Natti's Naturals: They have several vegan items on the menu with smoothies, superfood and breakfast bowls. It is a delightful place with a store selling organic goods. A must-visit organic café.
Baba Au Rhum: This love garden restaurant is a French café and bakery predominantly known for its pizza. It does not have a separate vegan section on the menu but the staff is aware and on explaining, will recommend what is suitable for vegans.
German Bakery: They offer buckwheat rolls with sautéed mushrooms, tofu in cashew curry, vegan chocolate cake, dark chocolate with almonds, chocolate bounty style, gluten-free cookies, salads etc. They have a counter selling organic foods such as millets, herbs, tea etc which is convenient for people to pick up from on their way out.
Maya's Organic Café: A vegetarian organic restaurant with a number of vegan and raw food options that range from shakes, breakfast, meals, and desserts. Vegan pumpkin curry, enchilada with raw hummus, ravioli with pesto, cannelloni etc. with a perfect and calm ambience, you wouldn't want more.
Breweries
When it comes to breweries, Goa has a large number of pubs, where you can taste some local or international brews. Here are the few names of the 5689
Susegado Microbrewery
Arbor Beer Garden and Eatery
Goa Brewing Co
Baga Beer garden
TapHouse Beer Café
Activities
Goa is a place with limitless chances to have fun and entertainment and this place would enthral every adventure lover. Though it is known as the land of beaches, tourists from all over the world find it as a great spot for indulging in many breathtaking activities in water as well as on land. These are the things you might try:
Indulge in Water sports such as windsurfing, dinghy sailing, scuba diving, waterskiing, angling, parasailing, water scooter and swimming.
Cycling in Divar and Chorao Islands
Sailing Tour de Tiswadi
Trekking
Hot Air Balloon ride
Rafting at Valpoi River
Canyoning in Netravali wildlife sanctuary
Yoga and Retreats
Whether you want to go on a yoga holiday or study yoga more seriously, Goa is a popular place to do so. There are plenty of Goa yoga retreats to choose from. To name a few:
Little Clove Yoga Retreat, Cola
Bamboo Yoga Retreat, Patnem
Kranti Yoga Village Beach Resort, Patnem
Ashiyana, Mandrem
The Mandala, Mandrem
Swan Yoga Retreat, Assagao
Banyan Tree Yoga, Ashwem
Yoga Magic Eco Retreat, Anjuna
Purple Valley Yoga Retreat, Assagao
Satsanga Retreat, Parra
Accommodation
When someone is visiting a place, the first thing they think about is accommodation. There are plenty of hotels, resorts, and guest houses at prime positions in Goa. While booking a hotel, resort, or renting an apartment or a guest house, you should check their locations as well as affordability. Nowadays, most opt for online bookings; don't forget to read the reviews on them.
Green Hotels
Here are the names of top Goa Green Hotels:
Taj Exotica Resort & Spa: Nestled on the beach, this spacious and green resort is within 2 kilometer of Vaddi Beach and Benaulim Beach; Varca Beach and Colva Beach are also within 5 kilometer.
Taj Fort Aguada Resort and Spa: Located in Candolim, this beachfront hotel is connected to the convention center, just steps from Fort Aguada and Candolim Beach.
Taj Holiday Village Resort & Spa: Walking distance from Fort Aguada this resort has its name because of its breathtaking view and magnificent stature.
Vivanta Hotel: This family-friendly Panaji Hotel is located in the business district, within a 15-minute walk of Kala Academy and Bishop's place.
Resort Primo Bom Terra: Located in Baga, Resort Primo Bom Terra Verde is on a river. Titos Lane and Calangute Market are worth checking out if shopping is on the agenda, while those wishing to experience the area's natural beauty can explore Baga Beach and Calangute Beach.
Goa Green Eco Resort: This place is more than value for money. Lovely staff, splendidly clean rooms, comfortable bed, close to the beach, excellent food freshly made and served, green and peaceful, and very popular and tables are reserved in advance.
Hostels and Guest Houses
If you want to stay for a longer period, staying at hotels can be a bit expensive. Hostels and guest houses come with a lesser budget as well as it helps the locals to earn extra. Some of the many hostels and guest houses:
Old Quarter by thehostelcrowd
Apartments
If you want to stay longer and want your privacy, renting apartments can be a good option for you. You may come across many tourists with whom you can enjoy the daily lives of Goa. You can book them online sites such as GoaHolidayVillas.com etc. On such sites, locals advertise their apartment, location and the connectivity with the transport modes. Read the reviews on them before renting one. To name a few apartments where tourists can stay:
Vianaar Santa Terra Apartment
Couchsurfing
Couchsurfers share their homes, cities and lives in profound, meaningful ways, making travel anywhere in the world a truly social experience. You will find many hosts if you want to couch-surf in Goa. There are multiple online sites such as couchsurfing.com which help tourists to take this option of staying. Still, if you want to opt for this option, extra precaution is necessary, especially for the females. Do not hesitate to ask for the details and the references of the host.
Camping
Camping makes it easier to come closer to nature and enjoy the warmth and beauty. You can book online such as, www.traveltriangle.com etc. for the camping and hiking tours, or most of the hotels have their guides who help the tourists with the tours. Here are the few of best-camping grounds in Goa which are highly recommended:
Roque Santana Cotta Farm Grove
Nisarg's Mani Jungle Camp
How to Get There
Goa can be reached via its sole airport (Dabolim), by train, and by the many buses connecting the state with cities in India (primarily Mumbai, Mangalore and Bangalore). If you are travelling from Mumbai or Pune, car travel will provide you with a journey through the breathtaking scenery of the Konkan area.
Air
The Dabolim airport in Vasco da Gama is Goa's only airport. Some airlines fly directly to Goa, but most international flights arrive via Mumbai. Many domestic airlines have daily flights to and from Bangalore, Delhi, Hyderabad, Mumbai, Pune, Chennai, Jaipur, Ahmedabad and Kozhikode (Calicut), Surat.
On arrival, take pre-paid taxis from Dabolim Airport. A yellow pre-paid taxi booth can be found 30 meters on the left when you exit the main building. There is also a pre-paid taxi stand in the international arrival area.
Bus
There are several bus routes from various cities, but most traffic is from mainly Mumbai and Pune. Due to increasing demand from the south, there has been an increase in buses and trains from Mangalore and Bangalore. Overnight buses from Mumbai to Goa are an alternative to trains and flying. Book in advance during the crowded seasons, particularly during the Christmas-New Year rush, for Carnival, or when other Indian regions have school holidays when families travel.
Train
For budget travellers, this is the cheapest option, along with being faster and much more comfortable than travelling by road. Tourists should make reservations well in advance as the major trains are usually heavily booked. Indian Railways connects Goa with direct train services from Delhi, Mumbai, Ahmedabad, Mangalore, Kochi, Kolkata, Thiruvananthapuram, Bangalore, Chennai and Hyderabad.
Hitchhiking
Though a very pocket friendly way to travel the city, hitchhiking can be very tricky if you are not being careful. It isn't the safest mode of transportation if you are not a local and don't know the city well. Make sure to ask the legal papers from the drivers.
Others
Other than the flights and the buses, you can hire a taxi or self-drive to Goa. Before hiring a taxi or self-drive make sure to know about the borders' taxes and the open roads. Ask local people while driving as Google maps don't come handy in case you face disruption in network connectivity. Though the occasional cruise services used to sail from Mumbai to Goa. This is currently discontinued.
Moving Around
The first thing to bear in mind is that when you are visiting Goa, you are visiting a whole state, not a city. So there are several towns spread out with considerable distance between them and so it is essential to prepare, or at least have an idea of, what kind of local transportation you will be using while there. Parts of Goa lack sign boards, so finding your way around could be challenging. When in doubt just ask the locals.
Walk
You will be amazed at how self-guided tours can help to know the city of Goa. If you are not confident to make it alone, you can always hire a local guide. Many tour guiding programmes are held by the hotel itself. Mentioned below are some best walking tours in Goa:
Walking tour in Panjim Market
Walking tours of the Temples in Goa
Walking tour of Old Goa
The Heritage walk
Colva Coastal Walk
Chandor Walk
Bicycle
An eco-friendly way to experience the city life, it's healthy and helps you to explore the city faster than your foot. Mentioned below are some best cycling tours in Goa:
Cycling tour to Divar and Chorao Islands
Cycling tours alongside Nerul Creek
Electronic Vehicles
If you find walking and cycling a bit stressful, worry not. Public transport is cheap and generally reliable.
Public Bus
Local private buses in Goa have a wide network even in the remotest areas. It is a cheaper mode of transport than others, they charge about Rs. 10 for 2 to 3 kilometers. There are bus stops everywhere & the names of the places they will stop at are written on the front side of the bus. There is also a state transport service called Kadamba Transport Corporation. These buses do not stop at all stops but only main cities, for example, Mapusa to Panaji and Panaji to Margao.
Tram, Train and Subway
There isn't any tram running in Goa, but there are two railways in Goa: the South Central Railway runs east from Vasco da Gama, through Margao and into Karnataka. This line is most useful for day-tripping to Dudhsagar Falls via Colem station. There aren't any subway trains in Goa, but the government is planning for a metro rail to connect the north and south Goa under the state's mobility plan.
Sustainable Shopping
The concept of sustainable shopping is new to the world. People are trying to change their lifestyles and adopting the eco-friendly practices that support the local community. As a responsible tourist, you must buy souvenirs and antiques from the local markets of Goa.
Food Markets
To get a real taste of Goa, sample some of the lip-smacking street food available at these great street food markets. To name a few:
Saturday Bazaar at Arpora
Flea Markets
For street shoppers who love flea markets, Goa is a dream comes true. Some of the best flea markets in Goa:
Beachside Designers Village
Second Hand Stores
Some of the best second-hand stores in Goa:
Eco-Fashion
Apart from buying antiques and crafts, you can always go for Goan sustainable fashion. You will get to experience a Goan style with reusable clothing. Some of the shops are:
Recycling
Burdened by the massive problem of plastic waste in the state, the Government of Goa is planning to set up a plastic waste recycling plant that could convert plastic waste into value-added byproducts. At the Saligao solid waste treatment plant, hard plastics from various products like television sets, remotes and food storage boxes and PET bottles are sent to units located outside the state that powders the plastic waste and use it for various purposes.
Waste
Goa produces about 400 tonnes of waste daily. Out of this, nearly half of it is plastic or non-recyclable. Since Goa currently has no plastic waste recycling plant, all this waste goes outside the state for processing.
Work and Study Abroad
If you want to work and study here in Goa, then it won't be a problem. The University of Goa, one of the best universities, with a very low cost, accepts exchange students. If you are okay with part-time jobs, you can upload your resume on job sites such as www.naukri.com, www.simplyhired.com etc, or you can ask the locals about any part-time job opening they know about.
Exchange Student
As mentioned above, exchange student programmes are very much available in Goa. All you have to do is, contact your home university if they have collaboration with the university here. But, to be noted, The University does not have any bursaries or scholarships which can be offered to foreign students.
Au Pair
There are many Au Pair jobs available in the city. To have a good salary or the likeable job you have to submit your resume to online portals like www.aupair.com, www.greataupair.com, www.topaupairs.com. The jobs they provide like, child care, old age home jobs etc.
Volunteering
If you are here as a tourist, and you want to volunteer for the social causes here there are many foundations, like, Red Cross Goa, SCAN Goa, etc. They will help you to choose the place where you want to volunteer according to your likes and comfort. Some of the volunteer jobs include planting trees, Educating kids, Welfare for animals etc.
See Also